If you would like to contact me, please fill in the form below.
About Keiron Pim
Introduction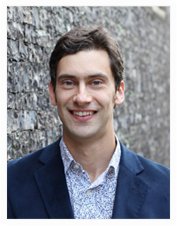 Keiron Pim is the author of Jumpin' Jack Flash: David Litvinoff and the Rock'n'Roll Underworld, the first biography of one of the most extraordinary characters in Sixties London, published by Jonathan Cape in 2016, which was longlisted for the Gordon Burn Prize and won the Biography & Memoir category of the EDP-Jarrold East Anglian Book Awards.
Previously he wrote The Bumper Book of Dinosaurs (Square Peg, £18.99), a popular science guide to dinosaurs aimed at readers of all ages, now published in the USA as Dinosaurs: the Grand Tour (The Experiment, $24.95) with contributions by top palaeontologist Jack Horner.
He also edited and introduced Into the Light: the Medieval Hebrew Poetry of Meir of Norwich (East Publishing, June 2013), the first published English translations of England's only major medieval Hebrew poet.
During 2016 he contributed to the Guardian, the Daily Telegraph and the Spectator. Previously he worked for a decade as literary editor and feature writer at the Eastern Daily Press. He also spent a year working regular casual shifts as a news reporter for the Sunday Telegraph.
In 2007 he was named the national Feature Writer of the Year at the Press Gazette Regional Press Awards: the judges said he was 'a seriously talented writer who communicated beautifully on a range of subjects'. In 2010 he won the same accolade at the East of England Media Awards, where the judges praised his 'engaging interview style that gets under the skin of his subjects'. His career in journalism has taken him to Iraq, where he was embedded with the Royal Anglian Regiment; Latvia, where he reported on the work of a charity that helps street children in Riga; Poland, for a day-trip to Auschwitz with the Holocaust Educational Trust; and Memphis, Nashville and the Mississippi Delta for three music-related travel articles.
Subjects of his interviews include the writers Ian McEwan, Will Self, Philip Pullman, Nick Hornby, Geoff Dyer and Carolyn Cassady, cookery expert Delia Smith, actors such as Stephen Fry and Roger Lloyd Pack, and musicians such as Brian Wilson of the Beach Boys and Bill Wyman of the Rolling Stones.
Keiron lives in Norwich and is married with three daughters. He is represented by Matthew Hamilton at the Hamilton Agency.