The Bumper Book of Dinosaurs
published in the USA as
Dinosaurs: the Grand Tour
Square Peg | RRP £18.99 / The Experiment | RRP $24.95
Say hello to Giganotosaurus, Velociraptor, and Tyrannosaurus. Ready yourself for the deadly horns of Zuniceratops and the razor-sharp tail of Tuojiangosaurus. But above all, be sure to expect the unexpected.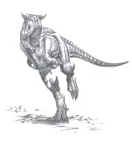 Armed with a host of stunning recent discoveries, Keiron Pim reintroduces us to these mind–boggling creatures in mesmerising detail. As we live through a golden age of discovery, the rise and fall of the dinosaur is once again staking its claim as nature's most spectacular phenomenon.
If you think you know the world of dinosaurs, then think again, for it grows stranger and more fascinating all the time. Filled with fun facts and gory details, with ancient history and modern discovery, and with stunning design and illustrated throughout, this book is sure to delight readers of all ages.
Into the Light: the Medieval Hebrew Poetry of Meir of Norwich
East Publishing | £9.99
The first published English translation of Meir of Norwich's poems brings a valuable medieval literary voice to prominence after more than 700 years.
Everything we know about Meir ben Eliahu – his name, his experience as a Jew in 13th–century England, his love of God – comes from the twenty poems in this book, which won the Jarrold New Writing Award at the 2013 Norfolk Arts Awards.
They reflect the dark experiences of England's Jewish communities in a time of persecution and bloodshed but, as Keiron Pim writes in his introduction, 'Always there is hope that this night of the Jewish soul will pass and the long–awaited dawn arrive.'
For more than 600 years the poems were lost, only to be rediscovered in the late 1800s in the Vatican Library and, in the case of one poem, in a Russian manuscript.
Now they have been reinterpreted for today's readers in a beautiful and atmospheric new translation.
Jumpin' Jack Flash: David Litvinoff and the Rock'n'Roll Underworld
Jonathan Cape | Published on January 28th 2016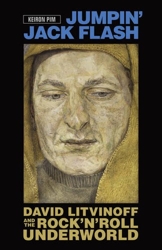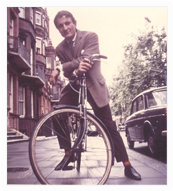 Jumpin' Jack Flash: David Litvinoff and the Rock'n'Roll Underworld is the first book published about David Litvinoff (1928–75), who has been described as 'one of the great mythic characters of '60s London' – outrageous, possessed of a lightning wit and intellect, dangerous to know, always lurking in the shadows as the spotlight shone on his famous friends. Flitting between the worlds of music, art and crime, he exerted a hidden influence that helped create the Kray twins' legend and Lucian Freud's reputation as a man never to be crossed; connected the Rolling Stones with London's dark side; redirected Eric Clapton's musical career; and shaped the plot of the classic film Performance by revealing his knowledge of the city's underworld, a decision that put his life in danger.
Litvinoff's determination to live without trace means that his life has always eluded biographers, until now. This extraordinary feat of research entailed 100 interviews over five years, with everyone from Eric Clapton and Marianne Faithfull to James Fox and 'Mad' Frankie Fraser: the result is by turns wickedly funny, appalling, revelatory and moving, and epic in its scope as it traces a rogue's progress at the interface of bohemia and criminality from the early Fifties to the Seventies. It is also an account of Keiron Pim's determined pursuit of Litvinoff's ghost, which took him from London to Wales and Australia in a quest to reveal one of British pop culture's last great untold stories.
Reviews for Jumpin' Jack Flash:
'Who, exactly, was David Litvinoff? The impressive list of character references in this extraordinary book gives some indication of just how singular a creature he was, and the mind-boggling diversity of worlds in which he moved ... Litvinoff has long been a footnote in histories and recollections of the period, but this is the first biography of the man. And what a revelation it is.'
Mick Brown, Daily Telegraph, January 9th 2016 (five stars out of five).
'High on deep research, Pim follows Litvinoff's dying star from London to Wales and Australia, the narrative growing ever more feral, compelling and sad, before, like Litvinoff's life, it ends all too soon.'
Andrew Male, Mojo, March 2016 (five stars out of five).
'He was a shape-shifter whose story – painstakingly unearthed in a new book by Keiron Pim – offers a window into a secret side of the 60s. ... Jumpin' Jack Flash ... reinstates Litvinoff as a prime mover and shaker of the shadowy 60s, where he inhabits a similar psychic space to Brian Epstein and the Beatles' lawyer David Jacobs. ... Thus a door is opened into the hidden history of a period that, once thought over-familiar, now seems stranger than ever.'
Jon Savage, The Guardian, January 19th 2016.
'Thanks to this intricate, engrossing book his story has been retraced ... Keiron Pim's doughty detective work involved interviewing more than 100 people who knew Litvinoff ... As the book delves deeper, it becomes a vivid, almost Dickensian account of a two-faced London where social distinctions were fluid and criminals mingled with aristocrats, tramps with antique dealers.'
Anthony Quinn, Mail on Sunday, January 10th 2016 (four stars out of five).
'Part biography, part personal quest, Jumpin' Jack Flash is as curious as its subject, a shadowy figure who straddled the worlds of music, art, film, clubs and crime in the 1960s ... For Pim ... sorting the man from the myth clearly became an obsession ... His determination, however, pays off. The book's jumpy structure turns out to suit perfectly the story of a life lived at extremes...'
Lisa Verrico, Sunday Times, January 17th 2016.
'...a vivid, engrossing and very odd biography. ... With endearing solicitude and exceptional empathy he has devoted five years to reconstructing the giddying chaos and collateral damage surrounding a small-time chancer who killed himself 40 years ago. ... Drawing on a multitude of painstaking interviews, Pim gives an all too graphic picture of the seedy 1950s when Litvinoff made his precarious living "on the cusp between art and criminality" ... Pim's susceptibilities and gentleness are explicit in the biography, as he visits Litvinoff's old haunts, interviews broken old criminals and decrepit junkies, and is charmed by elderly rakes. There is no mistaking that the wide-eyed ingenue is sometimes dazed by what he learns. He is compassionate and humane at every moment. His prose is always careful and stylish.'
Richard Davenport-Hines, Guardian, January 28th 2016.
'Just when you thought the 1960s had been exhausted of its charismatic, mercurial figures, David Litvinoff hoves into view. Author Keiron Pim has done a marvellous job of bringing to light a character so outlandish that he reads like a fictional conflation of every colourful star from that swinging decade. ... Pim tells his story - piecing together the fragments to build a myth - quite brilliantly.'
Paul Lester, Jewish Chronicle, January 29th 2016.
'Assembled with skill and serious legwork ..., it brings a familiar period of cultural history into sharp new relief. It is also a substantial monument to someone whose own achievements were considerably less solid. ... Pim assiduously recreates his subject's mazy trail through life, dredging up letters, films, photographs, tape recordings and fading or embellished memories ... Pim writes so well that his digressions into London psychogeography or fanciful interpretations of Litvinoff as a Jewish archetype carry their own enjoyment.'
Ludovic Hunter-Tilney, Financial Times, February 6th 2016.
'Superb ... Somehow, Pim pins his pathological butterfly to the wheel. Blending pop culture, social history and interviews with raddled survivors, he reconstructs every scene in Litvinoff's twisted history. Jumpin' Jack Flash provides the missing piece of Swinging London's social jigsaw ... this is a fascinating and substantial addition to Anglo-Jewish biography.'
Dominic Green, Literary Review, March 2016.
'This fascinating biography ... Pim has a thorough knowledge of his subject and his milieu and is painstaking in his research ... Against the odds, Keiron Pim has written a very good book about a very bad man.'
David Collard, Times Literary Supplement, March 18th 2016.
'Jumpin' Jack Flash is both the equivalent of a top-notch pirate tale and unique look at the history of the 1960s British counterculture.'
Ron Jacobs, Counterpunch website, March 18th 2016.
'Keiron Pim's account of this extraordinary character is a magisterial work of scholarship...'
Colin MacCabe, New Statesman, August 26th 2016.
'Keiron Pim's Jumpin' Jack Flash is an outstanding study of a remarkable, but until now wholly elusive figure. Meticulously researched and elegantly written, Pim's work is the first to bring us the story of David Litvinoff, that real-life Zelig of post-war British bohemia. And via the magnesium flare of his subject's story, Pim illumines the multifaceted world through which he moved: East End gangsters, Chelsea aristos, Soho artists and Notting Hill hippies. Litvinoff, for so long the missing piece of so many cultural jigsaws, finally gets a story of his own and it's even more bizarre than one might have hoped. This will be an indispensable read for anyone who appreciates that mad, alluring, myth-filled world.' (Jonathon Green, author of Days in the Life: Voices from the English Underground)
'Keiron Pim nails it, nails the passing shadow of a life to the deck. The rock'n'roll legend of David Litvinoff is given its definitive account. A considerable work of detection and human sympathy unpicking old myths and making them new.' (Iain Sinclair)
'Keiron Pim's Jumpin' Jack Flash is a kaleidoscopic ride through the acid-fields of Fifties and Sixties London in search of David Litvinoff, a brilliant, desolate, unforgettable yet hard-to-focus gay Jewish grifter. Ironic stereotype and rebel at once, Litvinoff chars the car-crash societies he moves through. Mick Jagger, Lucian Freud and the Kray twins flash past in the throng, all sustained by drugs, sex, art, film and a great deal of rock'n'roll. Litvinoff is dazzling. Pim's pilgrimage is appropriately and meticulously dazzled." (George Szirtes)
'A captivating and prodigiously well-researched account of that legendary 1960s London sub-world where criminality and bohemianism met head-on.' (D. J. Taylor)

Find out more about Jumpin' Jack Flash: David Litvinoff and the Rock'n'Roll Underworld.